Yes, its a ph 2.5 diablo, which will inevitably see me gay, falling over, smashing my face into pavements and wearing inappropriate footwear, but im just glad to be back in a 306

£400, 107k, Ridiculously large service history, needs new droplink, N/S wishbone, drivers window reg. Engine runs spot on, got an injector Ed Doe would be proud to own, so will be replacing this.
Here she is, ell;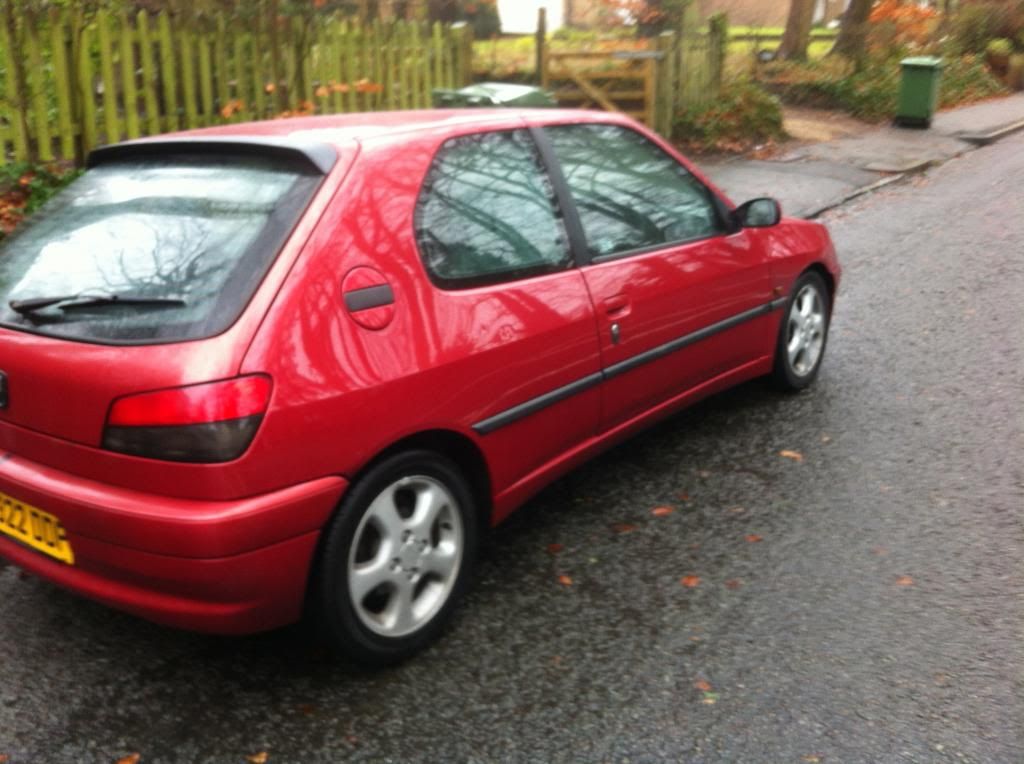 Plans are:
Get roll cage ive half paid for fitted
Fix droplink
Fix wishbone
Ph3 the exterior
Strip the interior
Fit my refurbed rear beam
Gti inlet and exhaust manifolds with new zorst (decat maybe)
Fit my clones with spec 2's
Buy and fit adjustable top mounts
Buy and fit new shocks
Buy and fit buckets and harnesses
you get where this is going though....
Just need a small mortgage or a rich unknown relative to die first haha

Member of the 99% warning or you're nothing club
2000 Moonstone 1.8 Meridian - Sold
2000 China 3dr XS - Dead
1998 Diablo 3dr XSI