Firstly, if you're expecting a exotic high power rebuild look away. This is nothing more than a story of a scrap Yard bound 306 that dodged a bullet and pressed into daily action! 
Purchased this car about 2 years ago from a lady off gumtree for £250 with a "knackered 3rd and a cracked windscreen" as I was towing it away she said she's sad to see it go as she bought it brand new! So a 1 owner 306. Any way, gearbox is fine just a noisy release bearing which has since gone silent after regular use. Originally the drivetrain was destined for the 205 van.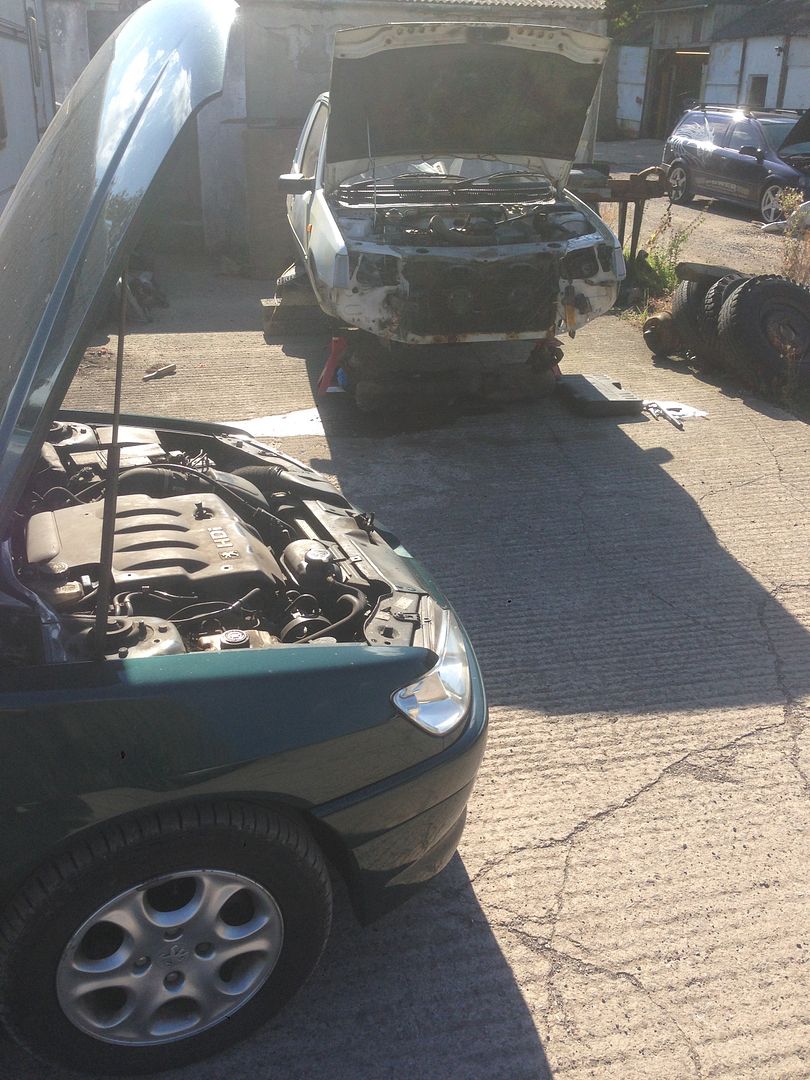 Couple others when I got it (apologies for the terrible pictures throughout, never intended to do a thread!)
Think we can agree a crap colour with crap amount of doors, but a really honest looked after car.
---
The car was parked up for about a year as I changed my Mind on the engine for the van, if you've read my van build that's now a rotrex powered 306 engine, 306's taking over the drive...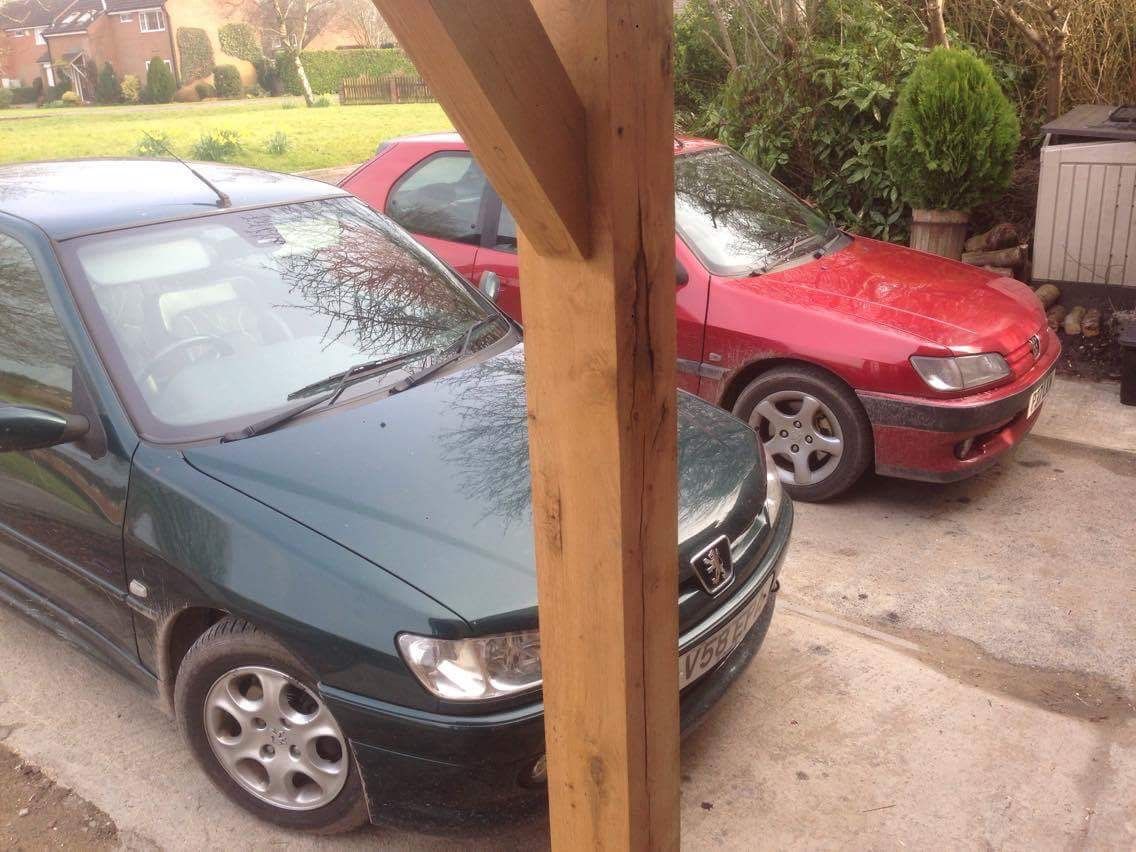 It's only when my mums evoque got written off I offered up the spare car, so I actually had to do some work on it!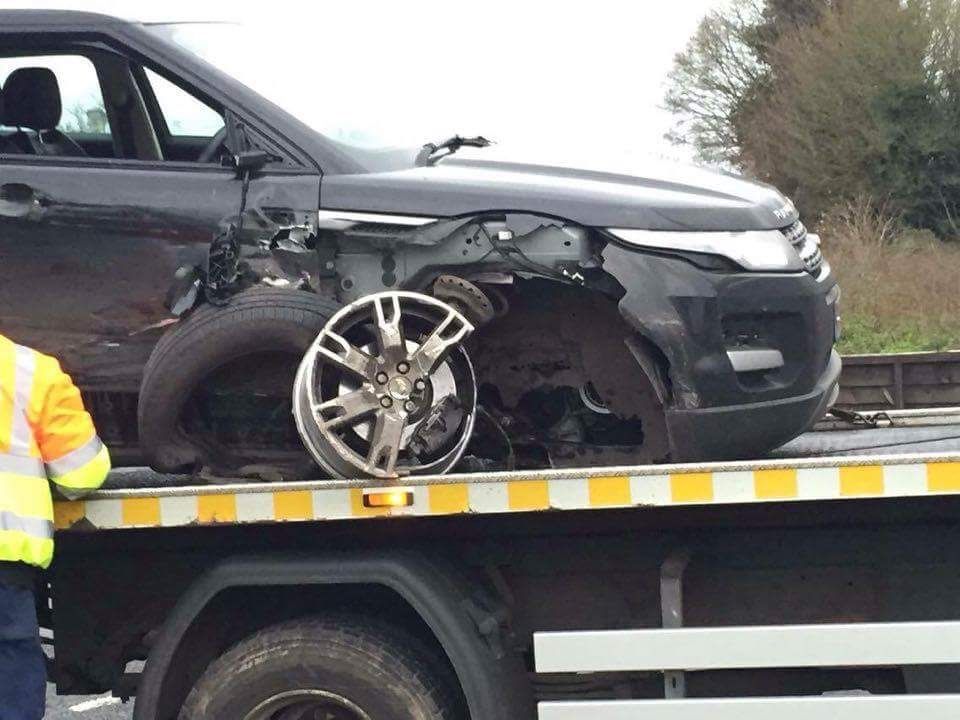 I get the impression the previous owner was running it into the ground, required new pads and discs all round, one track rod, full service and a rear caliper rebuild and she flew through the MOT.
---
It had some running problems after being in use for a while and after quite some time I sorted that, new LP pump and brown relay, also did the earthing mod, chucked some 4tec diesel cleaner through it as well as 4tec oil cleaner with the service. I now regularly get between 60-65mpg, un mapped! At 180,000 miles that's pretty good.
As a reward for daily duties I spent a day with the mop. Wash, clay bar, Polish, wax. I'm no detailer and that's as far as my cleaning goes, scrubbed up well though. Had the most tar I'd ever seen on a car though, few hours with petrol and a rag as autoglym wuldnt touch it!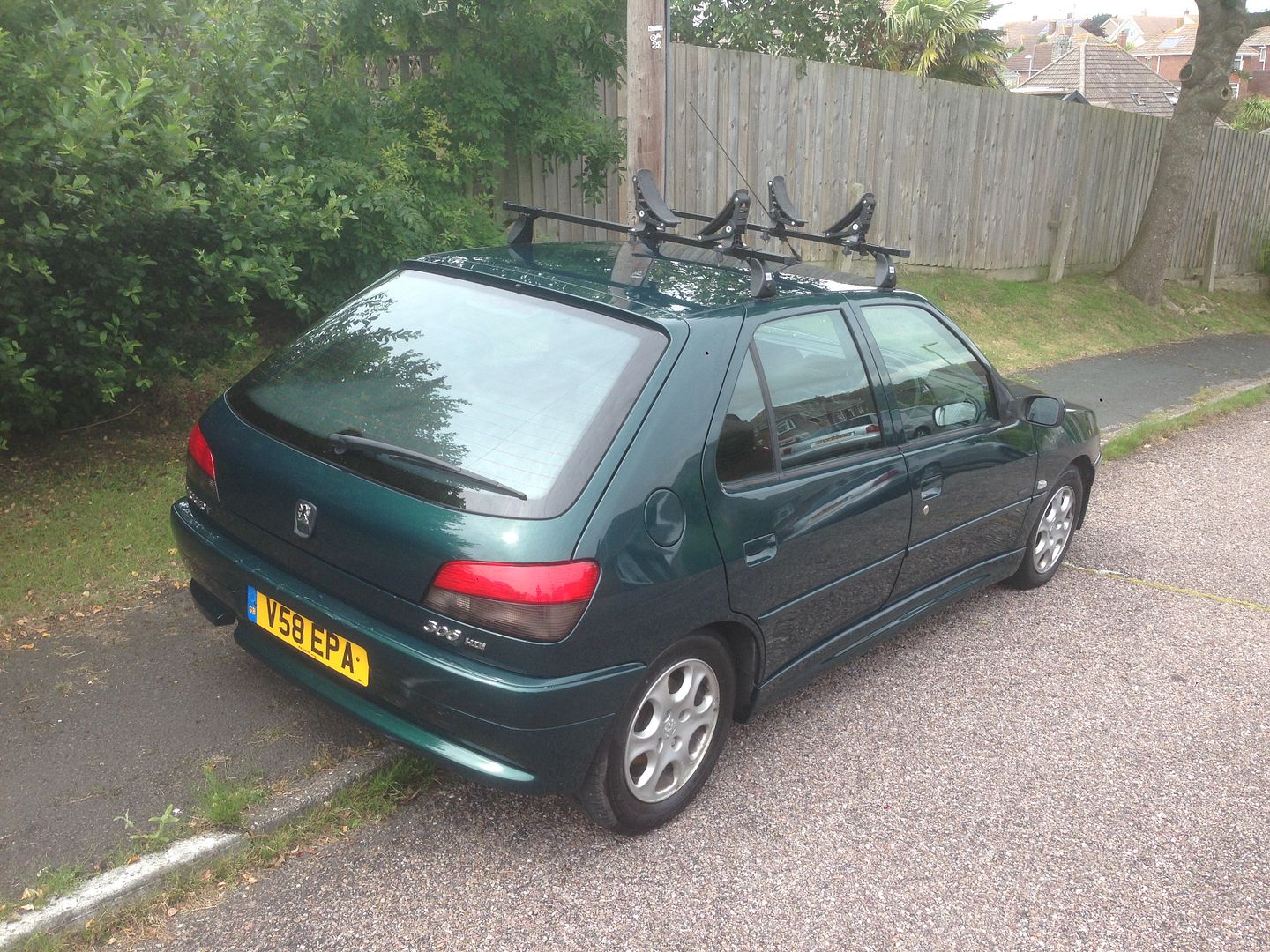 ---
If you were wondering what the roof rack is for,
It's called a ocean racing ski, worth ten times the car and weighs 12kg. Right now it's rolling on a hot new wheel as one of the tyres was illegal and cyclones going on it a couple weeks, spare wheel still with new tyre!
And to bring us up to date, cambelt is a complete unknown at the moment so I'm doing that next week along with water pump, aux belt and tensioners, crank pulley, drop links and ARB bushes, replacement head lights and fogs.
Before I head to France for a 10day trip some cyclones and a spoiler are getting on, some sort of stereo to replace original, extra USB charging port for road trip duties and maybe a remap of time allows!
Despite its horrible colour and amount of doors I just can't find a good enough reason to get rid.