Hi All,
I have a full 3 inch intercooler kit for sale. I bought this for the estate several years ago as ist was cheaper to buy than a single intercooler at the time. I never fitted it as the pipework was too big and the car was scrapped. Its all been sitting in boxes since. The piping kit has a receipt for £72 and is made up of ASH silicone bends and piping. Its then got a decent amount of Mikalor style clamps. Its a massive intercooler with 3 inch inlet/outlets.
Ideally collection from Ipswich or can bring to one of the meets. Im looking for £160 collected.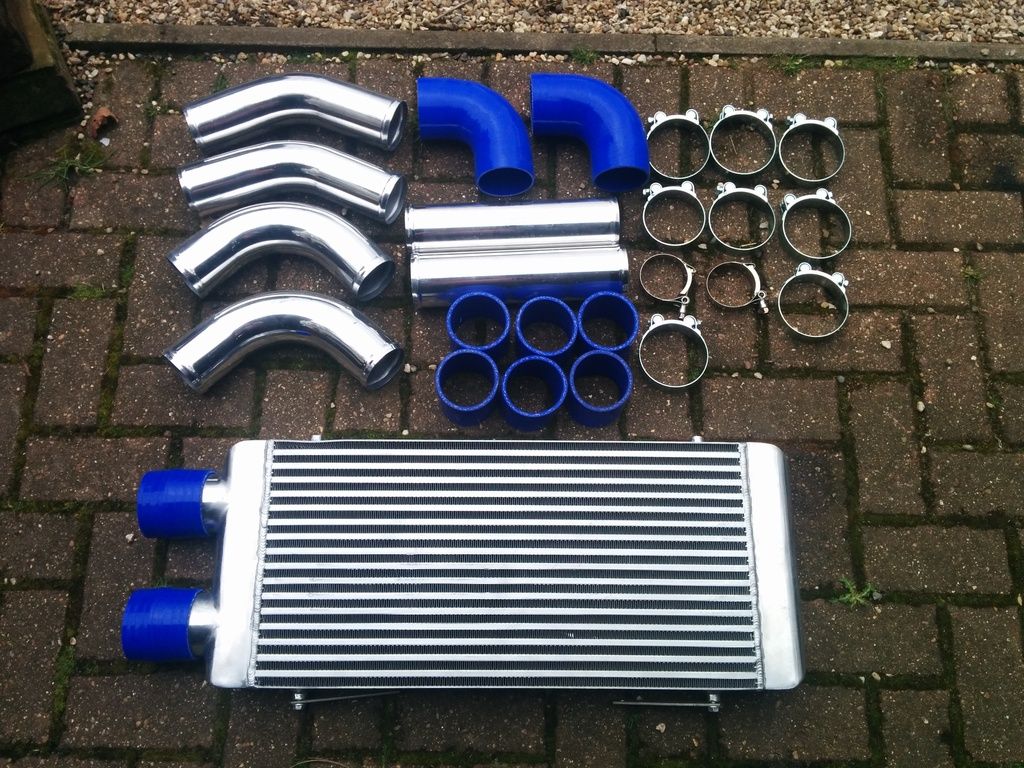 I also have a few other pieces that I have no use for. Offers on these.